Here's some tips on how to earn while enhancing your typing speed:
Low price, great results
Convert spending into profit by spending less with CaptchaTrader. Get your CAPTCHAs solved with:
A price of $1 per 1000 correct CAPTCHAs
Integration right into your application
An average response time of less than 15 seconds
An accuracy rate of over 90%
Detailed statistics of your recent submissions
Don't want to pay?
Trade CAPTCHAs with us! Earn credits by solving CAPTCHAs then spend them later when you need them.
Why should I earn credits?
Depending on your software, if your CAPTCHAs come up every few minutes, you spend a lot of time waiting. Instead of waiting for a CAPTCHA to come up, you can now solve them all at once, then spend your time elsewhere.
Join now!
I'd really appreciate if you register on my referal link.
->
CLICK ME
<- Heres how to Start. After u register.
Click here
to register.
You have to log in your account..
After you log in. Click on EARN CREDITS.
and wait for the image to appear..
then put ur answer below the image..

Here's the tips.

If you're doing something. You're catpcha will pop-up in front of you and you can answer it right away.
Something like this will appear in your screen..

Just click Get Desktop Notifications for Google Chrome Download it and Install ... Then Restart your google chrome.. and log in again to captcha trader..


Here's my payment proof,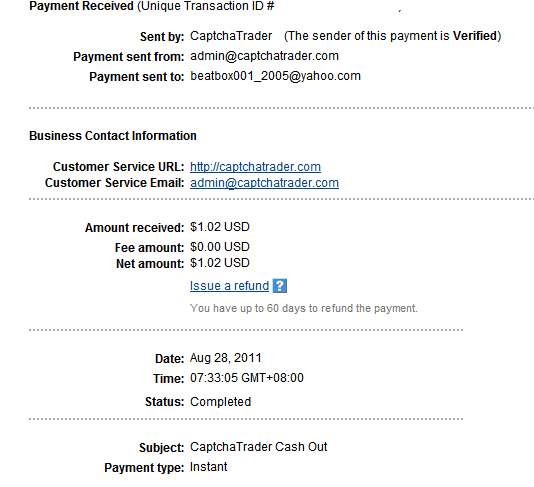 1,000 Credits = $1
1 Captchas = 7 Credits!
JOIN NOW!
Thank you very much if you'd register in my link. :)
Captchatrader